Hotels "Gondwana Hotel" in New Caledonia
At the hotels "Gondwana Hotel", you are staying in the Latin Quarter, one of the liveliest neighborhoods in the city center of Noumea.
You are therefore close to restaurants, tourist attractions, amenities and shopping.
This is the perfect opportunity to take advantage of this ideal location to discover or rediscover, on foot or by electric bike, the heart of Noumea.
To facilitate the organization of your stay, we have concocted a menu of restaurants, tourist attractions and amenities close to the Gondwana Hotel.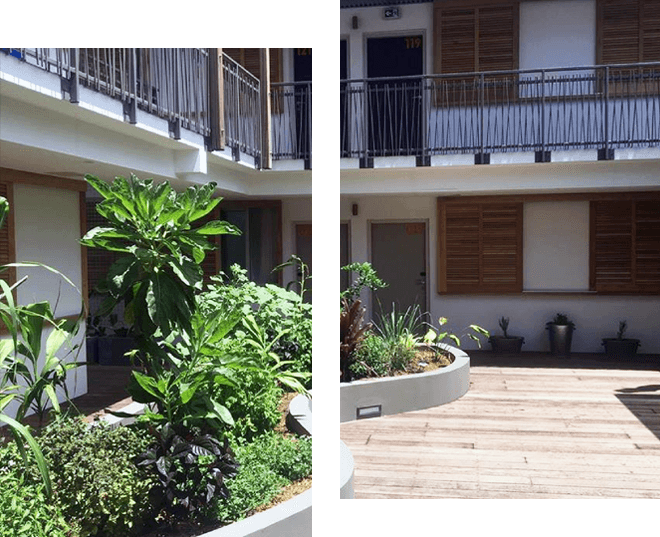 Discover the prime location of the hotels "Gondwana Hotel", in the heart of Nouméa Do not hesitate to contact us for more information on our services !
A wide range of restaurants
Tourist attractions
All amenities
To discover also
A wide range of restaurants
A wide range of restaurants close to the hotel :
And a little further :
Tourist attractions
All amenities
To discover also