Book your accommodation in our hotel
Bringing the former Hotel Lutetia back to life in an original and unprecedented way: such was the desire of Savina and Sébastien, the co-managers of the GONDWANA hotels.
It is from this desire that the GONDWANA ART project was born, which was launched in October 2018.
Its concept : to invite New Caledonian artists to embellish the rooms of the Lutetia, with one main objective : to convey the values ​​of the hotel: ecology, authenticity, family and conviviality.
At the end of 3 days of work, no less than 24 rooms, veritable works of art, have been created.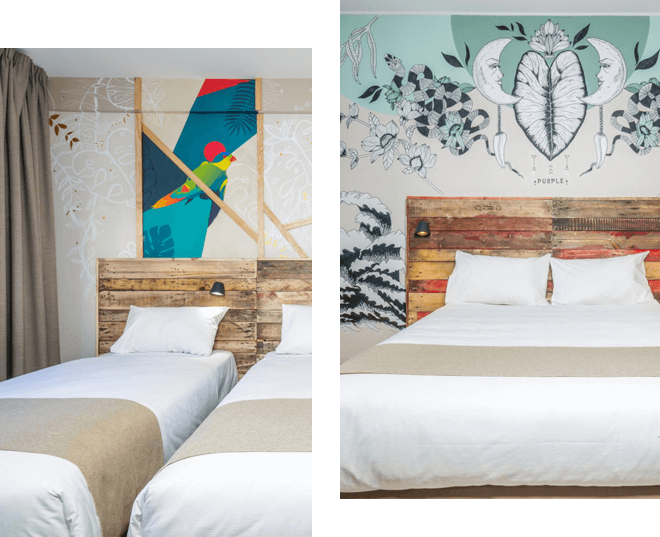 Discover the rooms of our artists below.