The history and values of our hotel
At the origins of the Hotel Gondwana Nouméa, there was Le Lutetia. Historic hotel in New Caledonia, among the oldest in Noumea (created in 1956), the Lutetia has, for many years, been the place of welcome for Caledonians from the bush or the islands, who found accommodation in the center -city at low cost.
In 2008, the new managers dreamed of a new establishment looking to the future and above all eco-responsible. The specifications are ambitious and dense, and it will be 9 years of studies and time to obtain funding that will lead to the Hotel Gondwana** Nouméa.
A family establishment committed to prices and the environment, the Gondwana Hotel is a universe in its own right. The family, the social bond, the community are at the heart of the hotel's values, which is why it offers innovative services to continue to "feel at home".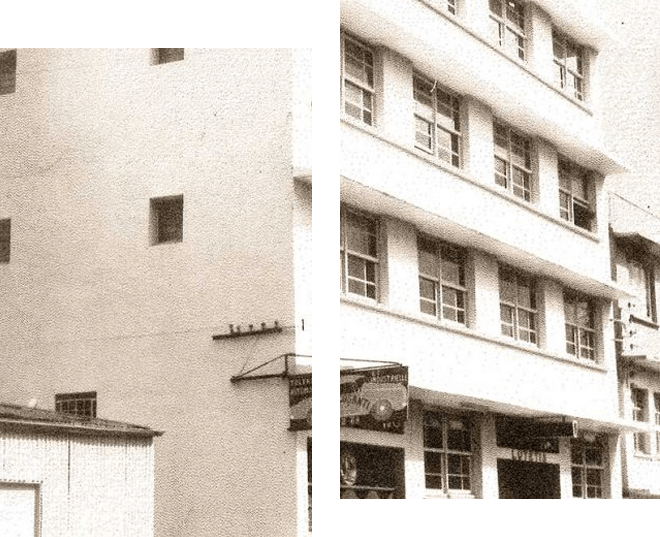 We are passionate about our job as hoteliers, and about the values ​​we uphold. Our Hotel Gondwana City Art reflects this.
We took 9 years to realize our project, we needed perseverance, confidence and tenacity.
Without having compromised ourselves, we are happy to have gone to the end of our vision, which is based on strong values.

At Hotel Gondwana, we are proud of our New Caledonian roots and like to value the diversity of our cultures.

We also want our hotel to be a living space, for you to feel good there.

Caring parenting is a subject that is close to our hearts, which is why children have their place in the hotel.

For us, ecology is not just about sorting your waste or finding alternatives to air conditioning.

Have you noticed the bricks in the hallways of our Hotel? Their story began in 1935 with a shipwreck. Today, they are resurfacing… To find out more, click below!

Get inspired by browsing the portraits of women from New Caledonia and elsewhere drawn up by students from the the Escoffier high school.
We offer you to discover a series of articles that highlight our hotel.